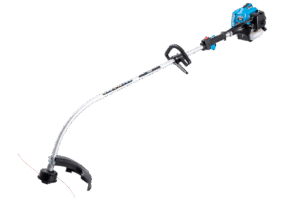 BUSHRANGER B2301 Trimmer
Domestic

This BUSHRANGER trimmer makes light work of any job. It's lightweight, easy to use, well-balanced and has a heavy-duty nylon bump feed head for longer life. Ideal for use around the home or on small acreage.
Specifications
Domestic - Engine (cc): 41.5 cc - Output: 0.75 kW - Fuel: Two Stroke - Ignition: Electronic - Starter: Recoil - Weight: 4.9kg
$189.00
This item is pickup only.
Related Products
My Cart
You have 0 items in your Shopping cart