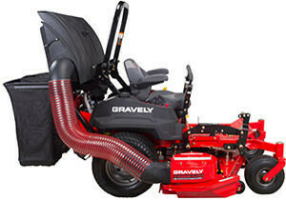 GRAVELY Bagger Pro-Turn 200 & 400 Models
With the GRAVELY 3-Bucket Bagger, you can finish mowing your lawn quickly and efficiently. The bagger uses 3 compartments to collect grass clippings as you mow so you can keep working without frequent stops. Fits all GRAVELY Pro-Turn Models (992268, 992269, 992273, 992274 and 992276).
Requires a Bagger Mount Kit to install relative to model size (79216300, 79216400, 79216500).
Specifications
$5,999.00
$5,999.00
Related Products
My Cart
You have 0 items in your Shopping cart