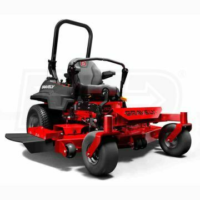 GRAVELY Pro-Turn 260
The 7-gauge, X-Factor® II Deck is fabricated from top to bottom, providing industrial-strength and peace of mind.
A full-suspension seat provides added lateral stability and improved durability with vibration control for all-day comfort.
A heavy-duty, 1.5-inch x 3-inch steel, singular tubular frame is fabricated with four engine frame isolation points to reduce cockpit vibration by 45% while lessening operator fatigue.
Specifications
Engine: Kawasaki® FX850V - Engine Rating: 27 HP/852 CC - Fuel Capacity: 13.4 gal (50.72 L) - Ground Speed: 13/6 mph (21/ 10 km/h)
$19,999.00
$19,999.00
This item is pickup only.
Related Products
My Cart
You have 0 items in your Shopping cart