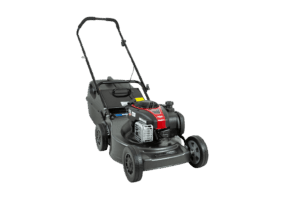 BUSHRANGER 46TB45 450 Series B&S Cut & Catch Lawn Mower
Domestic

The BUSHRANGER 46TB45 is a robust yet simple to use mower, backed by a 125 cc Briggs and Stratton 450E Series Engine; this mower will push through any length of grass with ease and will be a great addition to your tool shed. Equipped with a pressed steel chassis ensures a sturdy deck yet light-weight deck for easy maneuverability.
Specifications
Domestic - Engine: Briggs and Stratton 450E Series engine - Displacement: 125cc - Chassis: Pressed steel - Blade Holder: 2 Swing back blades - Cutting Width: 18"" (460 mm)
$589.00
$589.00
This item is pickup only.