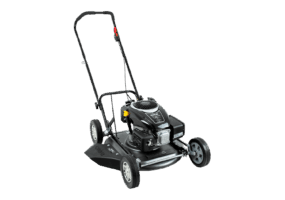 BUSHRANGER 53TKU7 Utility Mower
Professional
The BUSHRANGER 53TKU7 21" (533 mm) cut Commercial Utility walk-behind lawn mower features a side discharge steel chassis. A KOHLER XT775 engine, a 12-position height adjuster and is ideal for conditions where catching is not required.
Specifications
Professional - Engine: KOHLER XT775 engine - Displacement: 173 cc - Chassis: Pressed steel - Blade Holder: 4 Swing back blades - Cutting Width: 21" (533 mm) cut
$699.00
$699.00
This item is pickup only.