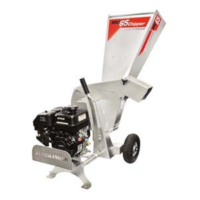 BUSHRANGER BRC65 Bushranger Chipper
Professional
The BUSHRANGER BRC65 is a powerful and durable chipper that can meet the demands of any chipping need up to 65 mm. Operated by a powerful Kohler 208cc engine with twin-blade action, this machine will chip any tough or soft material. This reliable and effective chipper has been designed for heavy-use and ease of transportation.
Specifications
Professional - Engine: Kohler Command Pro CH270 - Engine (cc): 208 cc - Cutting Width: 65 mm - Cutting System: Two twin-edged blades
$2,699.00
$2,699.00
This item is pickup only.