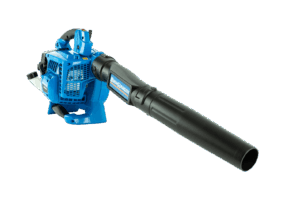 BUSHRANGER BRV2701 Blower/Vac
Domestic
The BUSHRANGER BRV2701 hand held blower-vac is powerful and light-weight making it easy and fun to operate. With a comfortable anti-vibration rubber handle and featuring a 27.2 cc 2-Stroke engine which produces an air speed of 252 Kph its the ideal tool to clear leaves and debris off the patio, path driveway and garden. With a metal mulching blade and a vacuum kit included there's no more raking or sweeping. Treat yourself today!
Specifications
Domestic - Engine: 27.2cc 2 Stroke engine - Air Flow: Air Speed 252 Kph / Air Volume 0.2 m3/s - Ignition: Electronic - Starter: Recoil starter
$259.00
$259.00
This item is pickup only.