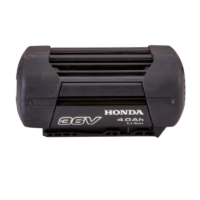 HONDA - 36V 4AH BATTERY
Domestic
Simple and convenient to use, a single lithium-ion battery is paired with a single charger to work across the entire range. There's no need for different batteries for each product you own. Three battery sizes are available to you - 4Ah, 6Ah and 9Ah.
Specifications
Domestic - Charge Time: 35 Minutes - Run Time: 12-60 Minutes (Skin Dependent)
$299.00
$299.00
This item is pickup only.