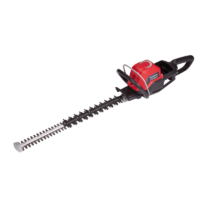 HONDA HHH36 - SKIN ONLY
Professional
By combining long-lasting battery technology with a powerful electric motor, together with a rotating rear handle and a perfect weight distribution, HONDA's new HHH36 Hedgetrimmer is designed to move smoothly in the most challenging conditions. So take the headache out of cutting the hedges with a low vibration level of 1.9m/s2. It really takes the edge off!
Specifications
Professional - 600mm Dual Blade with 35mm spacing - 180 degree adjustable handle - 36v Battery power with brushless motor - Weight: 5kg - Operating Noise Level: 99dB(A)
$879.00
$879.00
This item is pickup only.
Related Products
My Cart
You have 0 items in your Shopping cart