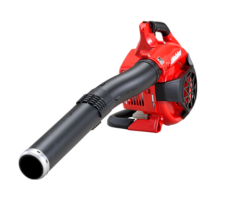 SHINDAIWA EB262
Professional
The EB262 light weight, professional blower is a force to be reckoned with. SHINDAIWA's best in class handheld blower is packed with power and features to increase the professional's productivity. Featuring a 25.4cc professional grade engine, secondary handle for ultimate maneuverability and vibration reduction systems. You'll be amazed at the force this lightweight, compact and maneuverable tool can create.
Output (kw): 0.9
Output (ps): 1.2
Dry Weight (kg): 4.4
Fuel tank capacity (ml): 600
Air Volume (m³/h): 774
Max Air Speed (m/sec): 76.7
Specifications
$529.00
$529.00
This item is pickup only.