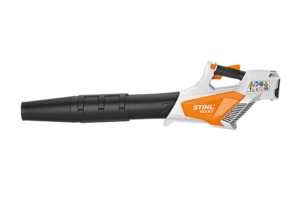 STIHL BGA57 Kit
Domestic
The BGA57 is light weight and perfectly balanced design make it both comfortable and easy to use. Just pull the trigger and blow. The BGA57 nozzle can be easily adjusted to suit your needs and height with three settings for length. This STIHL blower comes with a AK 20 battery and AL 101 charger as standard.
Specifications
Domestic - Battery powered: 36V - Weight: 3.5kg - Max air throughput: 620m3/h
$399.00
$399.00
This item is pickup only.