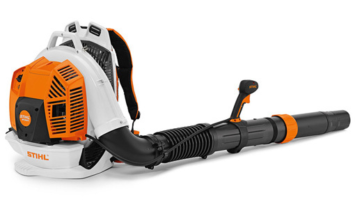 STIHL BR800C-E MAGNUM Backpack
Professional
To tackle large properties and heavy debris, there is nothing like the clean-up power of the STIHL BR800C-E MAGNUM. The most powerful backpack blower in the STIHL line offers maximum blowing force as well as optimal comfort. Ideal for professional landscapers, it features a multi-function control handle allowing users to effortlessly access all the controls on one comfortable handle. This blower completes tasks with 20% more power than the BR700, and can be hung for storage. Its telescopic tube is easily adjustable for various user heights without the use of tools.
Specifications
Professional - 2 Stroke engine - Weight: 11.7kg - Max air throughput: 2025m3/h
$1,099.00
This item is pickup only.
Related Products
My Cart
You have 0 items in your Shopping cart