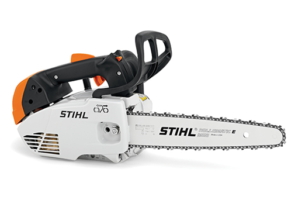 STIHL MS151TC-E - 30cm/12"
Professional
As the lightest saw in the STIHL range, the STIHL MS151TC-E is an impressive gas-powered professional in-tree saw that boasts critical, performance-enhancing features. With its light weight and excellent maneuverability, this saw minimizes fatigue, allowing arborists and other professionals to work longer and get more done. Additionally, the STIHL MS151TC-E delivers excellent performance with lower emissions and increased fuel efficiency compared to the previous model making it ideal for its purpose of in-tree work.
Specifications
Professional - 2 stroke engine - Power Output: 1.1-1.5kW/hp - Displacement: 23.6cm3 - Saw chain pitch: 1/4" - Weight: 2.6kg
$799.00
$799.00
This item is pickup only.
Related Products
My Cart
You have 0 items in your Shopping cart