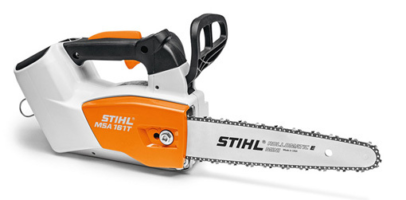 STIHL MSA161T - 30cm/12"
Professional
Very lightweight, professional cordless arborist saw for use in noise-sensitive areas. Thanks to its powerful engine and a chain speed of 16 m/s (40% higher than its predecessor the MSA 160 T), the MSA 161 T also accelerates very rapidly and delivers fine, extremely precise cutting. The saw comes with a high-quality ¼" P cutting attachment and captive nut on the sprocket cover as standard.
Tool Only: Battery not included.
Specifications
Professional - Battery powered: 36V - Weight: 2.1kg - Bar length: 12" - Saw chain pitch: 1/4"
$549.00
$549.00