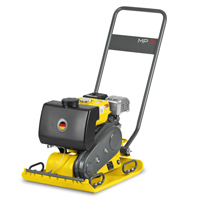 WACKER NEUSON MP15
The MP15 Plate is a compact well engineered vibration plate perfect for compacting asphalt, interlocking paving stone or the compaction of mixed soils in confined spaces. Water bottle makes them excellent for hot asphalt compaction.
Specifications
Engine: Wacker Neuson WN6 - Operating Performance: 3,600rpm - Advance travel max.: 20 m/min - Operating Width: 500mm
$1,220.00
$1,220.00
This item is pickup only.
Related Products
My Cart
You have 0 items in your Shopping cart